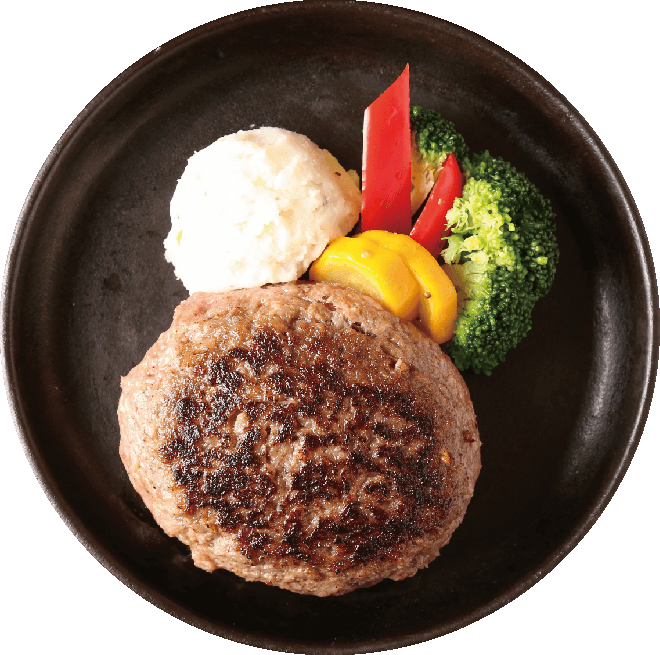 Delicious melty & juicy hamburg,
100% pure Japanese Black beef and
the taste of FUKUYOSHI.
We are proud of
Rakuten Delivery Ranking No.1 in the lunch box category.
Number one in the Tokyo Gourmet Ranking.
First place in the Specialty Cooking Championship A-1 Grand Pix.
One of the best chefs in 50 chefs selected by The Best of chefs 50, Tokyo .
King's Branch 2016 Gourmet award.
2016 The Store Grand Prize award.
Our Commitment

The TOROKERU HAMBURG Patty is made of pure Japanese black beef which tastes like Chateaubriand. It is more popular than other beef steaks in Japan. We are Launching TOROKERU HAMBURG for the first-time in New York City.
Please enjoy the delicious melty and juicy hamburger of the famous Japanese Restaurant"Fukuyoshi" in your home town.
How we make it?

We make hamburger patties by adding spices to fresh steak meat and minced of Japanese beef. We will deliver the best dishes developed by the famous Japanese chef "TETUO SUMIMURA".
The world's first
"TOROKERU HAMBURG"
to reach space safely.

We feel proud to announce that TOROKERU HANBAGU was the first to reach space in tiny rocket developed by Interstellar Technology in May 2019.
DELIVERY
GRUBHUB

ORDER NOW!
UBER EATS

ORDER NOW!
DOOR DASH

ORDER NOW!